What is Arable Silage?
Arable Silage is a blend of spring cereals (Barley or Oats), and a Forage Pea.
It is highly recommended as a cover crop when reseeding a new grass ley and it works well with good, (organic or conventional), arable/grass farm rotations.
Harvested in 9 to 10 weeks after sowing (approx.. 35% DM), leaving a well established new ley to utilise by July.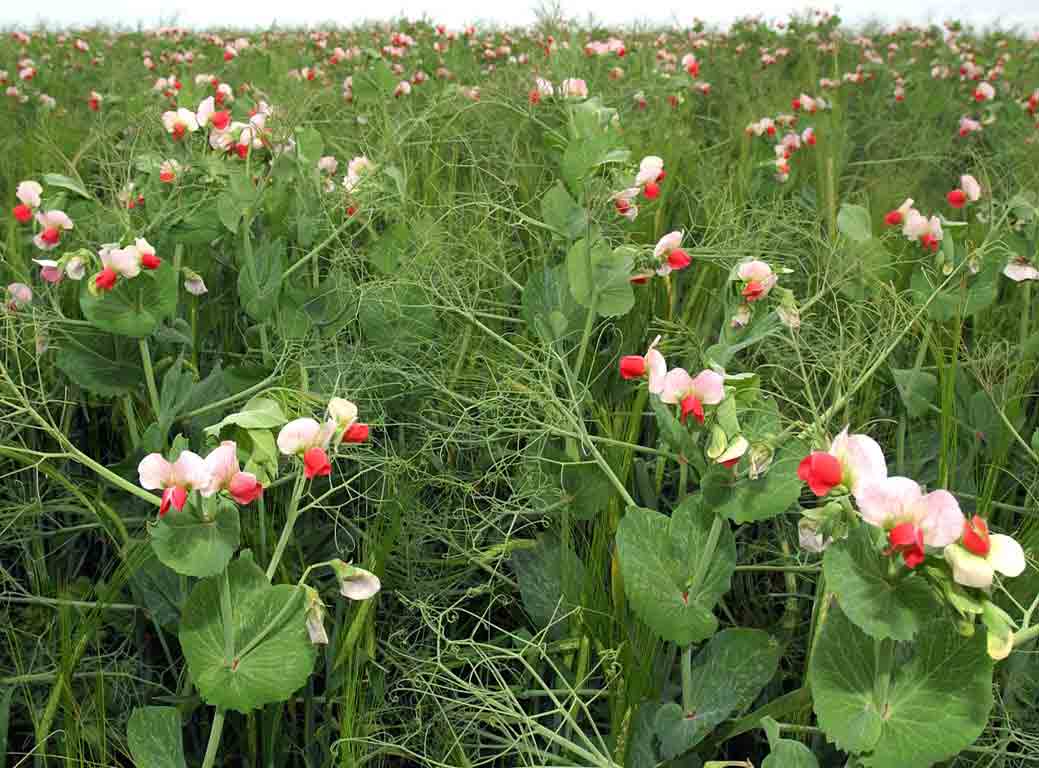 ---
Cereal and forage pea Arable Silage is a very palatable high protein, high sugar forage. As it is harvested at 9 to 10 weeks there is no grain in the forage which means less chance of vermin problems in big bales.
---